---
About the brand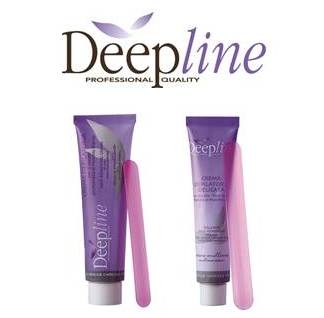 The perfect line for the home depilation. Composed of versatile products, enriched with delicate perfume of white musk, practical and easy to use at home.
The line offers also products for application on sensitive skin. The products come in different formats:
Creams: Simple to use and with quick effect the creams eliminate hairs without irritating the skin. As a result of the special formulation it is easy to wash with warm water without altering the skin's pH. The skin is left soft, smooth and velvety.
Strips: Hair removing strips are practical and effective, offering the fastest solution for eliminating hair at the root. They are easy to apply with a simple pull and guarantee long lasting result . Soft and adaptable to different areas of the body, they adhere perfectly to skin and assure weeks without a shadow of hairs. The pack contains also two after-wax wipes to remove wax residues and to refresh the skin.