---
About the brand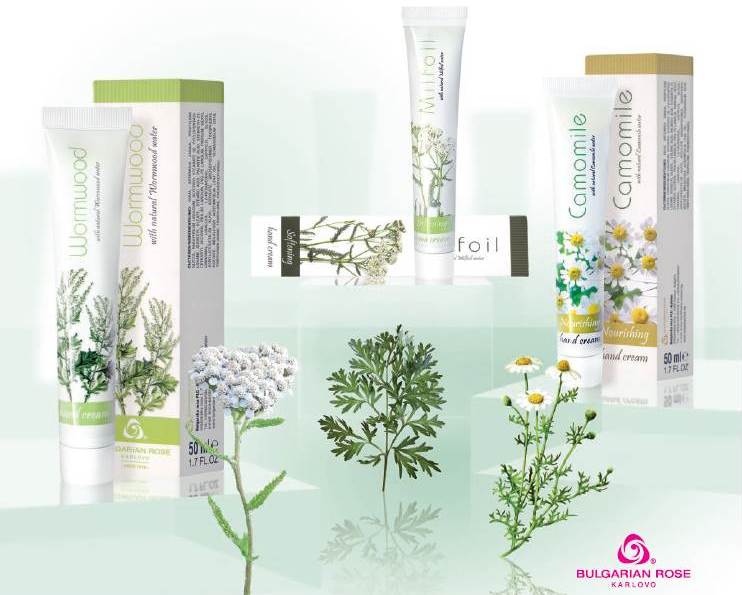 The Herbal Care hand creams of Bulgarian Rose Karlovo are developed with natural waters of Camomile, Milfoil and Wormwood and enriched with Vitamins A and E, with milk proteins and natural oils.

The Chamomile hand cream has long lasting and gentle effect on the skin of nourishing and calming. It builds a protective barrier around the skin to keep it naturally moitured.
The Milfoil hand cream has moisturizing effects and rich composition of ingredients for cells regeneration. It is stimulating and recovering the natural elasticity and softness of the skin.
The Woolworth hand cream has effects of calming irritated skin and protection properties from free radicals.